Cube of Light – Know Your Stars
Lamps should do more than just give light! Bring a touch of originality to your room with the UNIQCUBE lamp. The Cube Know your stars will not only give you illumination, but will also teach you the constellations. This lamp has constellations on its upper surface, while the sides and lower surface are decorated with great representations, so that you will never be lost in the infinity of the night sky.
Comments
comments
This Smartphone Changes Everything – Oppo Find X
The Oppo Find X may be our best glimpse into our collective smartphone future. Smartphones are set to become completely bezel-less and the Oppo Find X is the first retail example I've seen. The Find X features an over 93 percent screen to body ratio. The Oppo Find X is a seriously impressive device. What do you think, is the Oppo Find X the best smartphone of 2018?
Comments
comments
Further developments have been made in electronic paper, which is a medium that incorporates functions specific to the reading and writing of documents and is expected to replace paper in the future. Characteristically, the latest models developed by Japanese manufacturers have improved their information sharing functions and are able to activate company meetings, and transform school lectures into on-the-spot workshops in which all students can participate. Meanwhile, although paper is gradually being used less and less as a recording medium, research is being proactively developed in new industrial sectors where the paper-format is being changed to a new material; namely, the "future form of paper" envisioned by Japanese researchers.
The Thinnest & Lightest Electronic Paper
Electronic paper is able to save significant amounts of work in a whole series of document management processes; i.e. the printing of traditional paper materials, their distribution, revision, storage, recovery and discard. In December a leading Japanese electronics manufacturer released their latest device. It is A4 size and as well as being the world's thinnest (at 6.8mm) and lightest (at 358 grams), it is known for being easy to read and write with – but these are not its only important features. It also includes a great feature that offers a solution to significantly improve productivity in meetings and classes, and efficiency in learning, by allowing those who have this paper to easily and smoothly share information between them.
Left: "Digital Paper – DPT-S1" – electronic paper that you can read like normal paper. Its internal memory alone can store up to 2800 pages of PDF files and the touch pen that it comes with makes it easy to write too (Photo courtesy of Sony).
Right: The world's thinnest electronic paper, with a display equivalent to A4 size and a thickness of just 6.8mm. At 358 grams, it is also the lightest; lighter even than slightly smaller tablets (Photo courtesy of Sony)
For example, if these devices are used in a company meeting, not only can they efficiently distribute information to the participants over the wireless network, but they also instantly allow any memos that have been input to be revised and discussed, and so they are useful if, at a later date, you want to reconsider any opinions and ideas that you did not take on board at the time. If this technology were incorporated into university education, it would allow a brief test to be carried out during a lecture to identify any issues or queries facing the students there and then; thus enabling the contents of the lecture to reflect such issues/queries.
In addition, this technology can help to ensure thorough management of information, such as collecting in/destroying any distributed materials once they had been viewed. The new device is also highly rated as being easy to use and making the most of the electronic paper's strong points, with its specialized reading, writing and information sharing functions.
Power-Generating "Transparent Paper"
As a paperless society gradually becomes a reality, the use of paper is spreading to other fields. There are high hopes for CNF (Cellulose Nano Fiber), a new, environmentally-friendly material made from the same raw materials as paper. In this fibrous material, the pulp is untangled and refined down to a diameter of 4-20 nanometers (nano: 1 part per billion). The solar cells using this new material that were developed by a research team at Osaka University in 2012 are a hot topic. These "transparent paper" type solar cells are a power generating mechanism. Light enters through a transparent sheet made of CNF and triggers a response in the thin layer of solar cell elements that overlay the sheet. Despite their very simple structure, in terms of organic, paper-based solar cells they recorded a world-best of 3% in their photoelectric conversion rate.
When making thin solar cells, the thin glass base panels traditionally used are highly heat resistant, but heavy and inflexible, while plastic film has disadvantage of forming a base panel that is susceptible to the heat and cannot be burned. On the other hand the "transparent paper" material maintains its integrity even when circuits are heated to temperatures of up to 200oC, and also has the advantage of not breaking when it is bent, meaning that you can fold it up and take it anywhere. Moreover, it should be possible to significantly reduce manufacturing costs if the fine wiring circuitry can be printed onto the base panel all at once.
Once this system is put into practical use, it will no doubt make our lives dramatically more convenient. We will be able to use curtains and clothes to generate power every day, and change specifications so that mobile phones no longer need charging and can be made as thin as a sheet of paper.
Fiber 5 Times as Strong as Steel
The material we call CNF makes up the cell walls of plants such as trees, and while it is 1/5th the weight of steel, it is 5 times as strong. Many countries are involved in research to try and utilize CNF in various fields; looking at how it could be added to cars to make the car body lighter and stronger etc. But it is Japan that has the largest number of patent applications by far in this area.
Meanwhile, it has been difficult to make long sheets of CNF for industrial use, but a leading Japanese paper manufacturer and chemical manufacturer have overcome this challenge through collaborative research. The two companies have merged their chemical processing, papermaking, and sheet processing technologies, and for the first time in the world they have managed to produce a continuous transparent sheet hundreds of meters long made from microfibers with a diameter of around 4 nano meters, which is close to the material's outside limit. And it seems they may be able to produce a more sophisticated sheet by incorporating antibacterial and deodorizing nano-particles into the gaps between the fibers.
With prospects for its mass production, CNF has made a major leap towards industrial production. And this is likely to encourage initiatives for its practical application in a variety of products from display components in organic EL and liquid crystal etc., to filters for filtering fine materials, to building and medical supplies etc.
Comments
comments
Google Robot Reply Texting To Relieve Stress Of Human Interaction
People who rarely return phone calls, take an average of 2-3 days to respond to texts, and friends who are always "super busy lately" can rejoice as initial tests for Google robot reply texting began this week. Google's Area 120 experimental lab is currently experimenting with a new system called Reply that empowers introverts with an AI-based response system for Google's Hangouts, Allo, WhatsApp, Facebook Messenger, Android Messages, Skype, Twitter direct messages and Slack. That's right, folks, thanks to Google it won't be long before all communication is simply robots messaging other robots and we can finally free ourselves of written communication once and for all. Writing words is officially so 2017.
Sup Brobot?
Reply supposedly analyzes what people are saying to you and suggests one-tap answers. Kind of like the proverbial "K" or an emoji except it's a machine texting these simple one-touch responses so your pointer finger, thumb and brain get another well-deserved break from doing nothing. Google's goal is to take robot responses to a whole new level by incorporating your location, calendar events, and other "information" about you in order to create automated texts that can easily trick your favorite humans. If you think over-analyzing of the meaning or tone of texts was difficult before, just imagine questioning whether a text came from a person or a Google Reply robot.
Automatic Reply: Human Not Available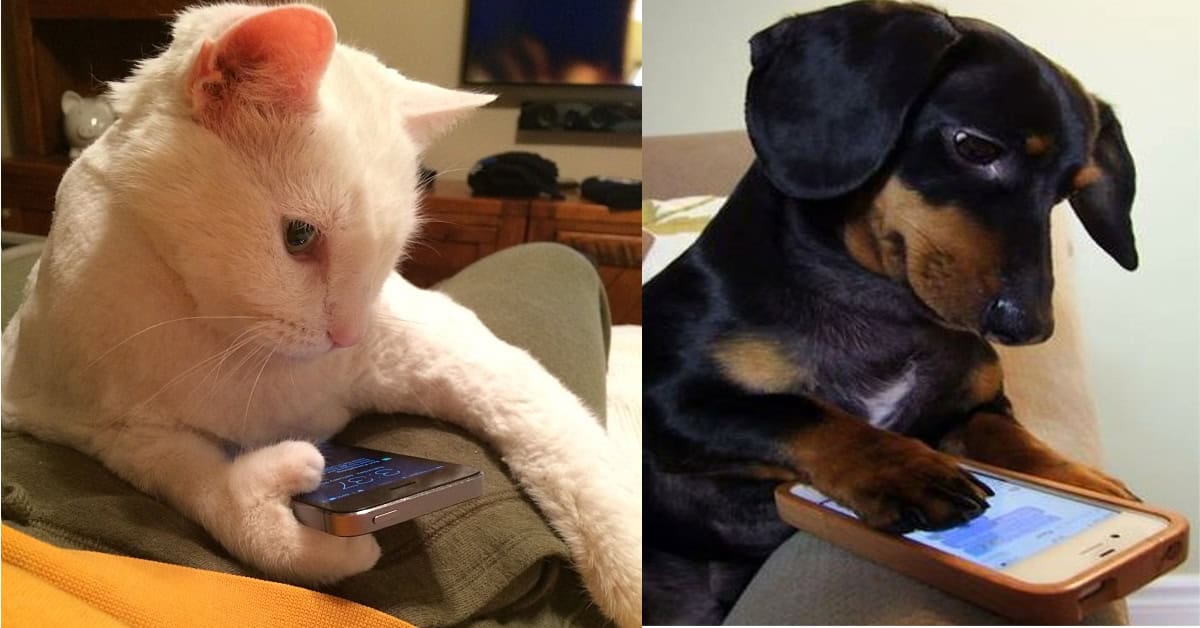 The end of human conversation as we know it, also known as Reply will also be able to inform everyone you know when you're on vacation by automatically checking your calendar and informing your acquaintances when appropriate. Most importantly, Reply will have a do not disturb mode that silences your phone and tells everyone to politely piss off for the time being. Never fear, even when you're in do not disturb mode and receive a super important message like "your Domino's pizza is on the way" Reply has a way of getting your attention even when your phone is silent.
First Gmail, now texting. Is it possible that "Google Mouth" is just around the corner? You know, a Google mouthpiece that talks for you with your choice of any celebrity voice for only an additional $9.99 a month. Doesn't sound that crazy anymore, now does it?
[h/t DM]
Via :Â WorldWideInterweb.
Comments
comments