8 Most Beautiful Muslim Women In The World
There's lots of stories, books, and articles written about female beauty, and it's not a secret to anyone that female beauty is a powerful thing. And while we think all women are beautiful in their own way, today we'd like to talk about Muslim beauties. Not only because their looks and charm have fascinated us, but also because we feel like it's not written about as much as it should be. So let's take a look at 10 most beautiful Muslim women.
1. Fahriye Evcen – Turkey
Fahriye is a Turkish actress that's known for her elegant style, heart-warming acting and a very loving nature and positive attitude. She's incredibly beautiful and stylish and always looks fabulous, whether she's on screen or just having a casual stroll outside. You would struggle to find a person in Turkey who doesn't know who she is. She's got quite a big following thanks to her looks and her talent, of course.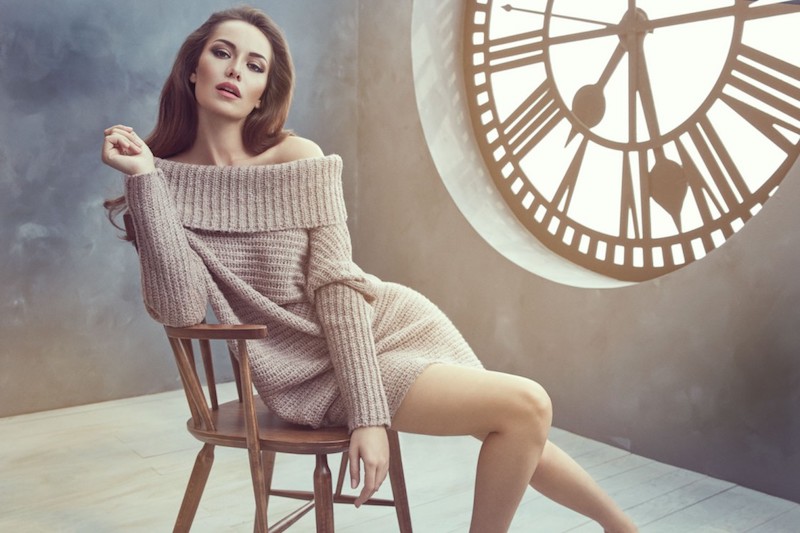 2. Cyrine Abdelnour – Lebanon
Cyrine is considered to be one of the most beautiful Middle-Eastern women in the world. She's a Lebanese singer, actress and model. Her music career started off in 2004 and by now she's become quite popular and her music is well known in the Arab countries. Her most famous single is "Law Bas Fe Aini" which means "if he looks in my eyes".

3. Zarine Khan – India
Zarine is an Indian model and actress, and she's also known as one of the prettiest Muslim women in the world. She was born in Mumbai in a Pathan Family. Her acting career started with a couple commercials and a TV series. However, she truly reached the peak of her fame when she appeared in the film Veer with Bollywood Superstar Salman Khan. She got to play a princess in this movie and everyone agreed that she was perfect for that role.

4. Ameerah Al-Taweel – Saudi-Arabia
Ameerah is a gorgeous Saudi-Arabian lady, and a real life princess. She's also the Vice Chairperson of Al-Waleed bin Talal Foundation and is a member of the board of trustees at Silatech. She's a kind, warm person, and a great supporter of women's rights. She's one of the most powerful women in Saudi Arabia and she's trying her best to fight for women's rights. She said she hopes to be one of the first Arab women to be able to drive in Saudi-Arabia.

5. Mahira Khan – Pakistan
Mahira is one of the most famous and talented and well known actresses in Pakistan. She's so good, she's actually one of the highest paid actresses too. Mahira's got quite a huge following in Pakistan and lots of fans across the world, which is obvious if you take a look at her social media. This year she decided to branch out of Pakistan film industry and made her debut in the Hindi Film industry. She appeared in Rahul Dholakia's film Raees opposite Shah Rukh Khan.

6. Nesrin Tafesh – Syria
Nesrin is a stunning Palestinian actress. She was born in Aleppo Syria, to an Algerian mother and her father is actually a well known author and poet Yousef Tafesh. She works in the Syrian entertainment industry and has a lot of fans thanks to her talent as an actress, and her beautiful, mesmerizing looks.

7. Sheikha Manal – United Arab Emirates
Manal bint Mohammed bin Rashid Al Maktoum is lady of unique beauty, a member of ruling family of Dubai and a very well known politician. She is also the President of Dubai Women Establishment (DWE). She strongly believes in women's rights and female empowerment and is working hard to help women succeed in the UAE's economic, social, political and other arenas.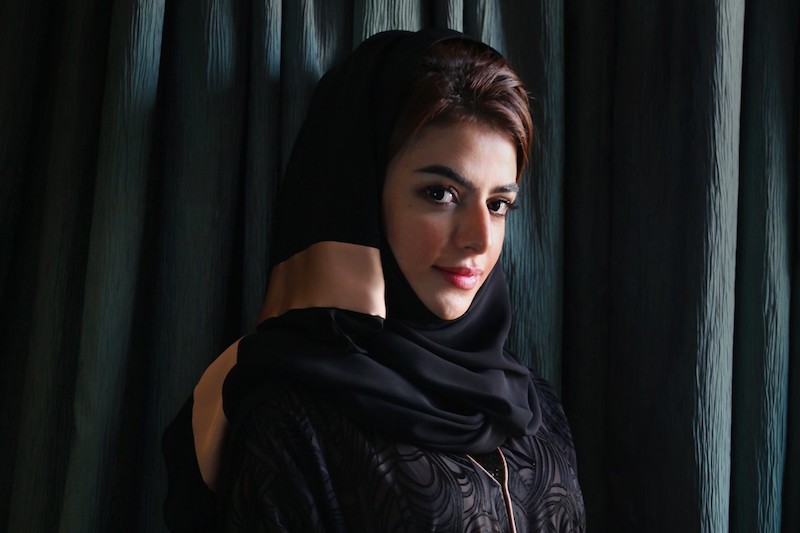 8. Reham Khan – Pakistan
Reham is a beautiful and talented lady from Pakistan. She's married to a famous Pakistani politician and former cricketer Imran Khan, which sort of brought her into the spotlight. However, her marriage isn't her only claim to fame. She's also a great journalist, presenter and a talented film producer. She's a strong and confident woman and it definitely only adds to her charm.

[button color="pink" size="normal" alignment="center" rel="follow" openin="newwindow" url="https://herbeauty.co/entertainment/8-most-beautiful-muslim-women-in-the-world/"]SOURCE[/button]
Comments
comments
Amazing 3D optical illusions
This Japanese professor makes amazing 3D optical illusions.
Comments
comments
Impressive chocolate packaging inspired by architecture
Beau Cacao is a creative chocolate company. Contrary to most chocolate bars getting wrapped with paper or plastic packages, with the logo of the brand and simple designs, this London – based company had been looking way up. Created in 2013, the company stands out from the crowd. By looking to the chocolate's packaging you will understand what I mean, most of it is unlike any type of good packaging and reminds of architecture with an intricate design.
This is the result of the work of Adam Gill, an american designer. Here he created graphic designs where the chocolate itself is not anymore just a chocolate square. The pattern is reminiscent of the Malaysian origins of the cacao used to manufacture this product. With a touch of modern design and intricate patterns the result is just powerful and really look tasty.
Via : layerbag.com
Comments
comments
Internet Laughed At This Guy's First Attempt At Cristiano Ronaldo's Bust, So He Tries The Second Time
Last March, the unveiling of Cristiano Ronaldo's bust at the Madeira airport went viral. Unfortunately for the sculptor of the piece, Emanuel Santos, it happened for all the wrong reasons, as the internet mercilessly mocked the statue for its lack of likeness to the football superstar. After the massive public ridicule, the sculptor, unsurprisingly, felt defeated. "This is hard to talk about," says Emanuel while barely holding back tears, "It was too sudden" he reflects on the experience. However, this year he got challenged by B/R Football to redeem himself and create a new bust.
The original sculpture for the airport was actually Santos' first bust, yet the artist took up the challenge. Having your first attempt at something so brutally shut down can certainly break someone, but Emanuel reassures that it only made him stronger. "I want my son to understand that if he enjoys doing something very much, [he] doesn't let himself be defeated with negative criticism. Sooner or later, if we believe in ourselves and are persistent, we can succeed in life" the sculptor remarks. With this mindset, Santos set out to create another sculpture in hopes to redeem himself. Check out the result below and tell us if you think he succeeded!
Last March, this Cristiano Ronaldo's sculpture went viral
The internet mocked it for having little resemblance to the football superstar
And it's no surprise that it quickly became a meme
The sculptor of the piece, Emanuel Santos, felt defeated after facing such harsh criticism…
As Ronaldo's sculpture was his first attempt at creating a bust
However, this year, the artist decided to redeem himself and recreate the infamous sculpture
And here's the result of his second attempt
Watch the video about Santos' journey
People on the internet were quick to support Emanuel Santos
Do you think he did a great job? Tell us in the comments below!
h/t :Â boredpanda
Comments
comments